12 New Perfumes for 2019 That You'll *Actually* Want to Buy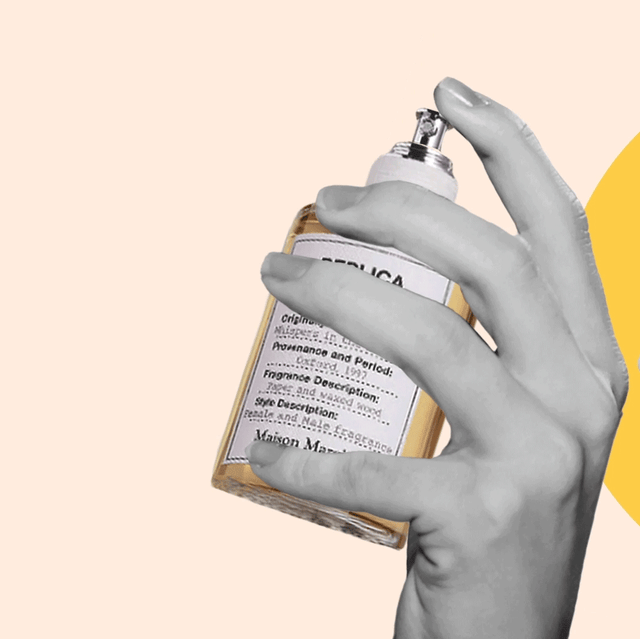 I know, I know: You've been wearing the same perfume since college and you haven't even considered branching out. But hear me out, 'cause I'm about to convince you that finding a new signature scent is beyond easy, especially when you've got a fresh batch of fragrances to choose from. Yup, the year has offered up some of the coolest new scents, and I narrowed the best of the best. Ahead, the 12 best new perfumes of 2019, including fruity, floral, spicy, and earthy notes.
1
this warm and spicy perfume
Mason Margiela Replica Whispers In The Library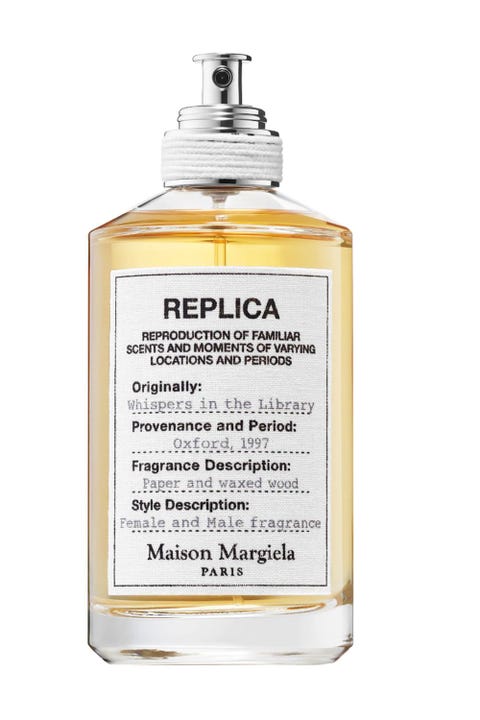 The aesthetically pleasing bottle is far from the best thing about this new perfume (and don't get me wrong, the packaging is really good)—it's the insanely unique scent (think: pepper essence, tonka bean, and cedarwood) that'll have you obsessed. A quick spritz of this perfectly warm and spicy fragrance will linger on your skin throughout the day.
2
this earthy and woody perfume
Gucci Mémoire d'une Odeur Eau de Parfum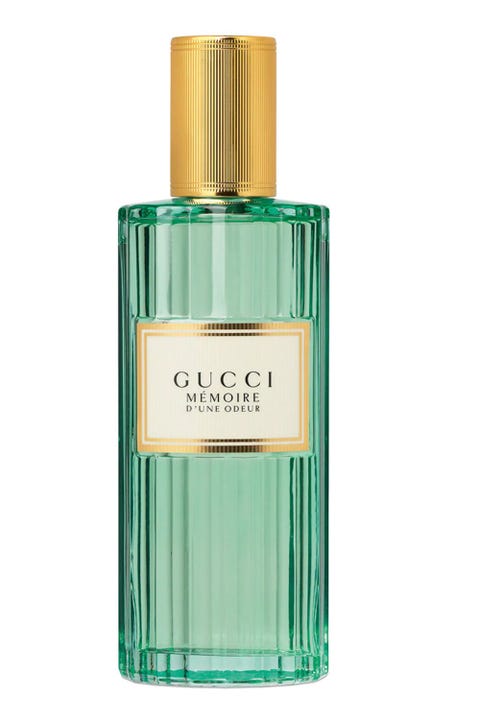 This new perfume from Gucci has a bit of everything—it's light and earthy (courtesy of chamomile and jasmine) with a touch of warmth and musk (you can thank the sandalwood and cedarwood for that). It's pleasantly refreshing and surprisingly low-key, so no need to worry about it overpowering your vibe.
3
this sweet and fruity perfume
Eau de Juice Pure Sugar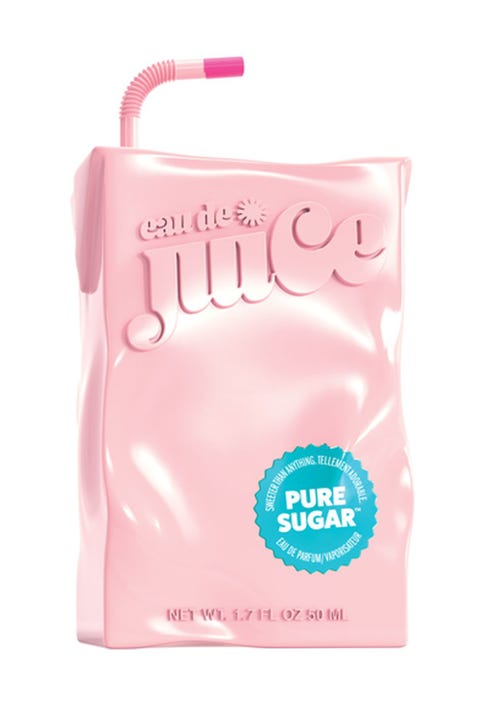 TBH, I usually stay away from sweet scents, but there's something about this newly launched fragrance that I legit can't get enough of. The fruity top notes (wild strawberry and pink grapefruit) are rounded out by hints of pink pepper and jasmine, so it smells sweet and vibrant but never overwhelming. And can we just take a moment to appreciate the ridiculously cute packaging? Thx.
4
this warm citrus perfume
Byredo Sundazed Eau de Parfum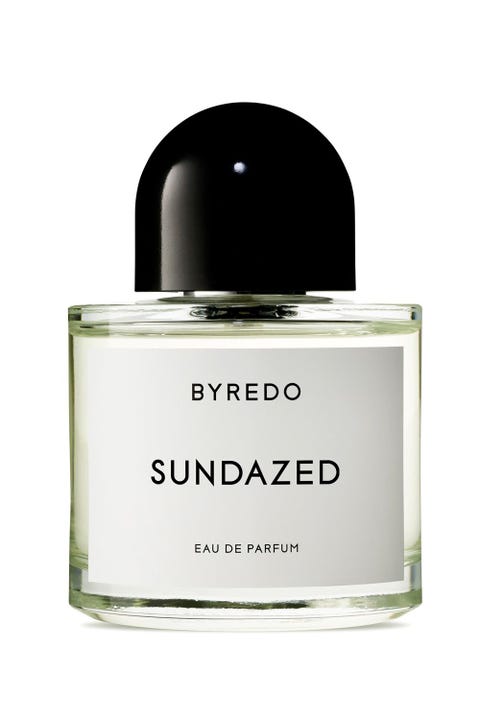 If "love summer, hate everything else" is your life motto, prepare to make this new perfume your everyday scent. Mandarin and lemon give this fragrance a bright, warm body, while notes of neroli and jasmine give it a little depth. Oh, and there's a touch of cotton candy (yup, cotton candy) for some so-subtle sweetness.
5
this woody and floral perfume
Tom Ford Métallique Fragrance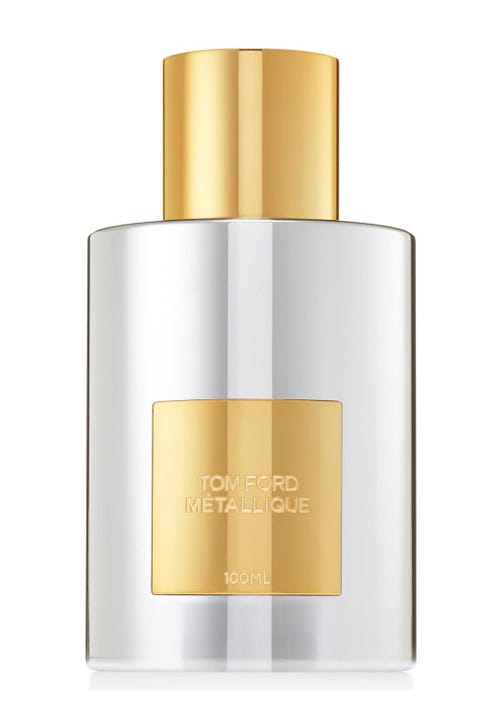 FYI, this new perfume from Tom Ford has got some of my all-time favorite notes: bergamot, vanilla, and sandalwood. It's the ideal blend of woody and floral, and it wears insanely well throughout the day (like, I spritz it on before work and I can still smell it by dinner). 

6
this fresh and fruity perfume
Ellis Brooklyn West Eau de Parfum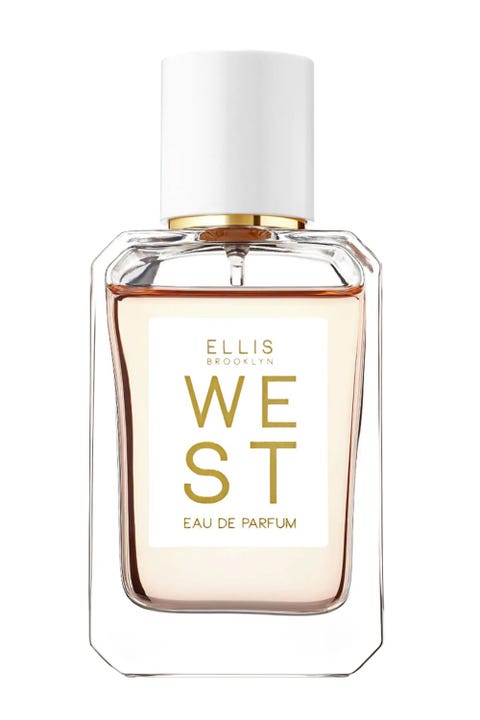 Fun fact: This cool new perfume is inspired by '70s-era writers like Joan Didion and Eve Babitz, and it's easy to see why. It's a true citrus fragrance that's got subtle notes of waterlily and basil too. The result? A super-fresh scent that's bright and energetic. As an added bonus, this perfume is also paraben-free, phthalate-free, vegan, and cruelty-free.

7
this floral rollerball perfume
Dior J'adore Eau de Parfum Rollerball
You'll love this genius upgrade to Dior's classic "J'adore" scent—it features the same floral notes (including ylang ylang, rose, and jasmine) in a super-convenient rollerball. Feel free to throw it in your bag or car for easy midday touchups. 
8
this fresh and earthy perfume
Diptyque Eau de Minthé Eau de Parfum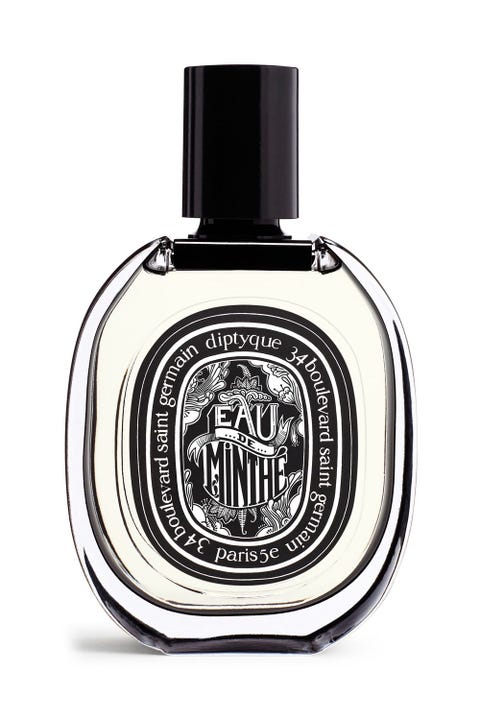 This new perfume from Diptyque is fresh, subtle, and crazy unique (like, have you ever tried a mint fragrance? 'Cause I definitely haven't). It's also got a touch of geranium and patchouli, which rounds out the entire scent into an earthy, delightfully spicy experience.
9
this floral and citrus perfume
Chanel Les Eaux De Chanel Paris Riviera Eau de Toilette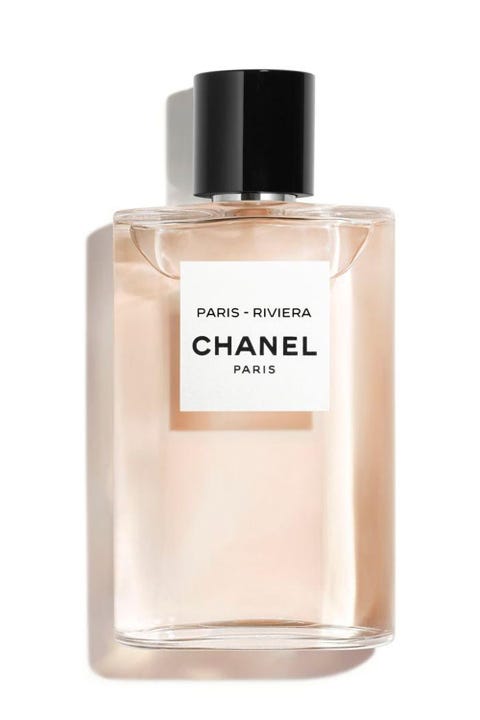 Sweet and tangy Sicilian orange is joined with soft and subtle neroli in Chanel's latest perfume. The result is a floral-citrus blend that is guaranteed to get you a few compliments. 
10
this aromatic and citrus perfume
Acqua Di Parma Blu Mediterraneo Cipresso di Toscana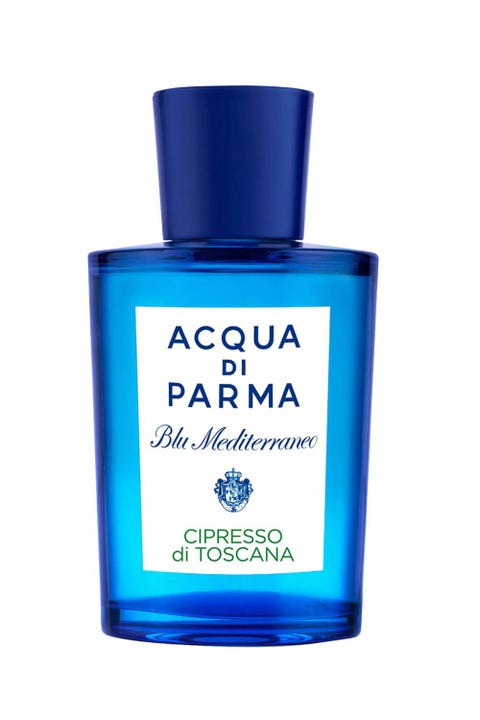 Fruity spicy is the name of the game with this new perfume from Acqua Di Parma. I'm especially obsessed with the pairing of orange and cypress—it smells both citrusy and earthy with just a tad of spice, and it wears so damn well.

11
this aromatherapy perfume
Être Bien Amethyst Aromatherapy Essence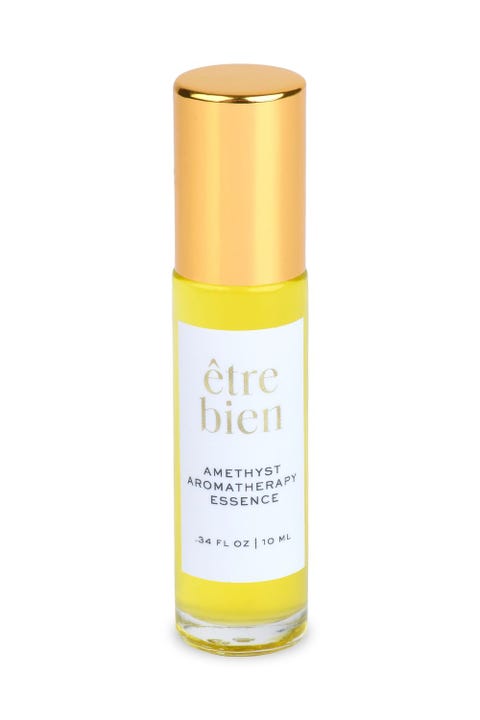 Okay, okay, so this rollerball isn't technically a perfume—it's an aromatherapy essence that not only chills you TF out, but smells insanely good. It's loaded with a soothing blend of essential oils (think: lavender, patchouli, and sandalwood), and the rollerball is made out of a polished amethyst crystal. Cool, right?
12
this warm and smoky perfume
Malin + Goetz Leather Eau de Parfum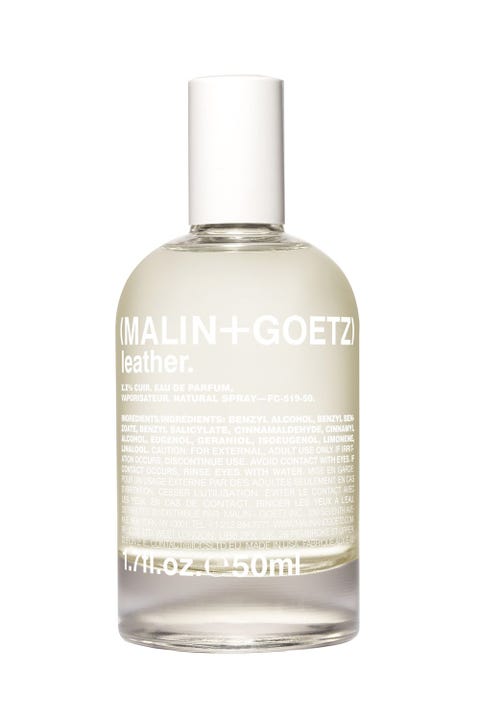 This base of this new perfume is a classically smoky leather, but it's softened by warmer notes like lotus flower and orchid. It smells ~mature~ and refined, but it's wearable enough that you'll want to reach for it everyday.
["source=cosmopolitan"]